The Netherlands and Belgium which, like Canada, allow both have seen numbers rise more slowly. Assisted dying has been legal there since the early 2000s, however, while Canada legalized it in 2015 and has considered those who p have a disability but are not terminally ill for assisted dying since early 2021.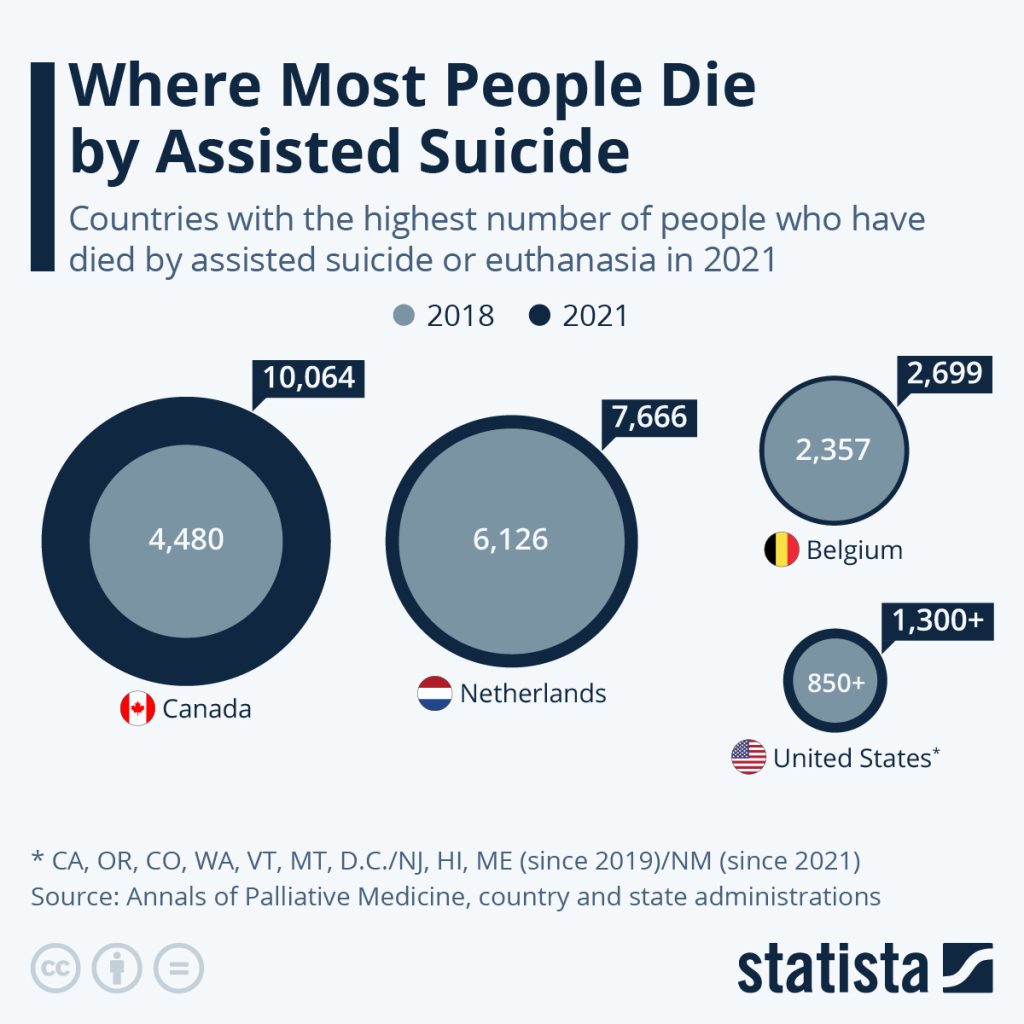 In 2021, assisted dying accounted for 3.3 percent of all deaths in Canada.
The United States also saw a faster rise in those dying by self-administered physician-assisted suicide over the past four years (euthanasia is not legal in the U.S.). This was also aided by the fact that four states – New Jersey, Hawaii, Maine and New Mexico – legalized it between 2018 and 2021, while two more populous ones, Colorado and California, started the practice in 2016.
Switzerland is another practitioner of physician-assisted suicide, but not euthanasia. 1,196 people died with assistance in the country in 2019, the latest year on record. Assisted dying is also legal or will become so soon in Luxembourg, Colombia, Spain, Austria, New Zealand and most Australian states.
The practice of both self-administered medication-assisted suicide and euthanasia – where a doctor administered deadly drugs upon request – have been legal in the Netherlands, Belgium and Luxembourg since the 2000s and has been practiced in Switzerland, which only allows the former, since the 1980s.
Colombia legalized euthanasia in 2015 and assisted suicide this year and both types also became legal in Canada in 2015.
In the past two years, Spain, Austria and New Zealand have made euthanasia and assisted suicide legal.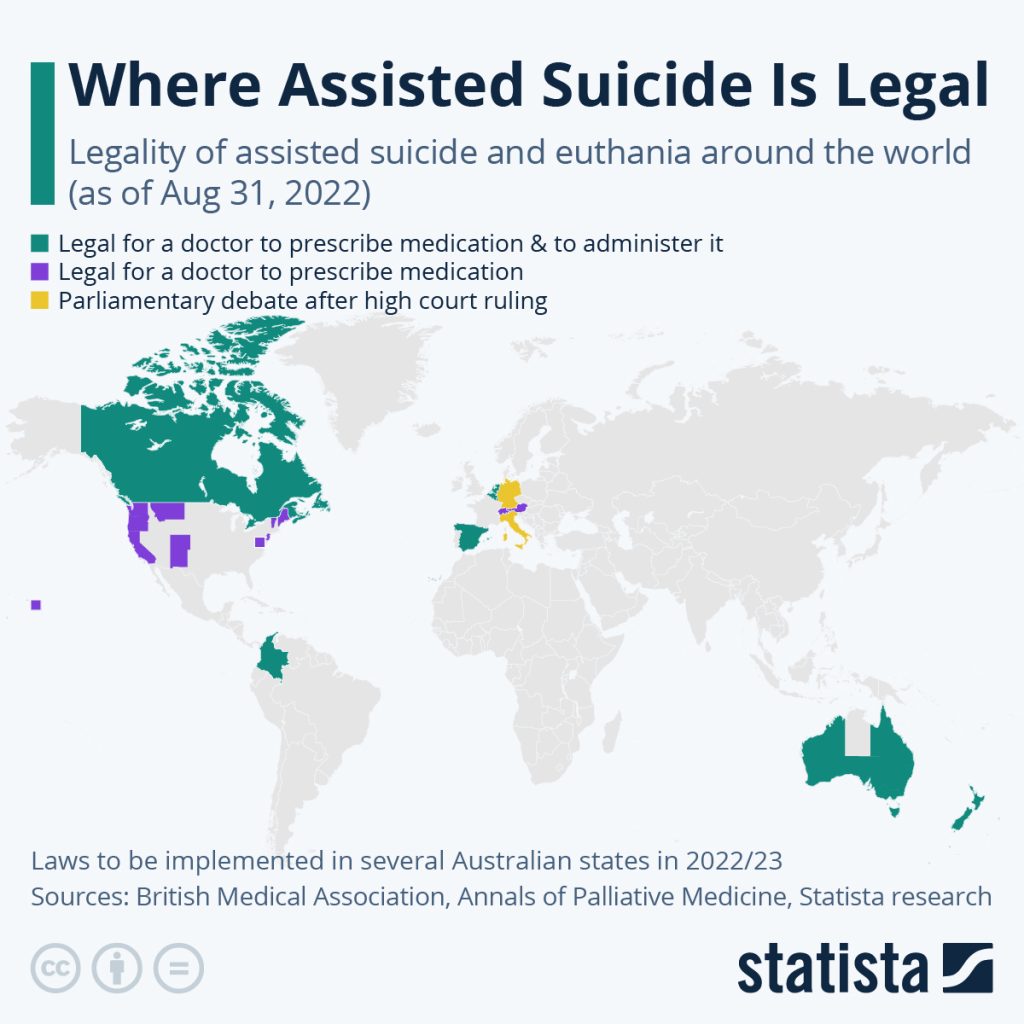 Similar laws also came into effect in several Australian states, starting with Victoria in 2019 and Western Australia in 2021. The remaining states in the country except for the Northern Territory will roll out these laws throughout the rest of 2022 and into 2023.
In the United States, the first states to legalize assisted suicide were Oregon in 1994, Washington in 2008, Montana in 2009 (via a state Supreme Court decision) and Vermont in 2013. The number of states who adopted the practice has risen recently, when it was legalized in California and Colorado in 2016, Hawaii, New Jersey and Maine in 2019 and New Mexico in 2021. Active euthanasia remains illegal in the country.
In Italy and Germany, national parliaments are currently grappling with legislating assisted dying after high court cases were decided in favor of proponents of the practice.
While Germany has been refusing to dispense deadly drugs despite the high court decision, the first person in Italy died with the help of self-administered medication in June.
Complete Article ↪HERE↩!