The Government will debate new legislation granting bereaved parents the right to three days' leave after suffering a loss
By Brooke Theis
One in four pregnancies ends in miscarriage, a physical and emotional trauma from which it can take weeks to begin to recover. Currently, those who have experienced such a loss are expected to carry on working as normal, with no UK laws in place allowing them time to grieve.
This might all change in December, when Parliament meets to vote on new legislation that would entitle those who have suffered a miscarriage three days of paid bereavement leave – something that is only presently offered if a baby is lost after 24 weeks, when it is considered a stillbirth.
"A miscarriage is a complicated grief because we are grieving the future we imagined with a living, healthy baby," explains the psychotherapist Julia Samuel, who specialises in grief and is the founder patron of Child Bereavement UK. "It is important to acknowledge that this is a significant loss."
We are grieving the future we imagined with a living, healthy baby
Indeed, the depth of love parents feel for their infant cannot be measured by how long the baby lived, but in how emotionally invested they are. And, as Samuel says, because we don't have memories or images of the baby to focus on, "it can feel surreal". To help create an external focus for their grief, she often suggests parents "make or buy or plant something that represents the baby".
In the past, people have tended not to talk about miscarriages, but this has started to change – and with more and more women speaking out, the subject has gained greater visibility. Meghan, the Duchess of Sussex, described "an almost unbearable grief" after miscarrying in July 2020; Chrissy Teigen revealed the "utter and complete sadness" of losing her third child at 20 weeks, whom she had named Jack; and after losing two babies during pregnancy, Lily Allen reflected that "it's not something that you get over".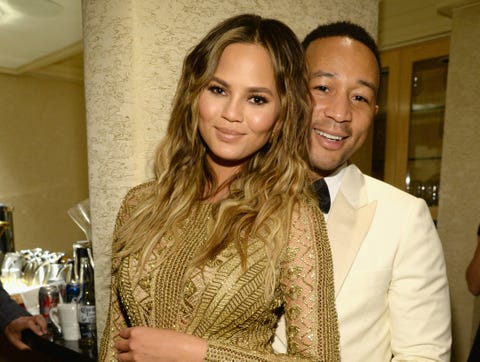 Some employers, including Channel 4 and Monzo, have already taken the step to offer both partners 10 days' leave after a miscarriage, but a standard minimum of three days would be a step in the right direction. "Honestly, three days is a tiny amount in regard to grief," Samuel says, "but what I think it does is mark the legitimacy and significance of the loss."
Without those precious days to start coming to terms with what has happened, there can be severe repercussions. "If we don't give ourselves the time, it may cost us psychologically," explains Samuel, "where we shut down on an aspect of our emotional selves that may come out in other ways – in our bodies; in less joy in life."
It is also important that others rally around those going through miscarriage bereavement, offering them support and comfort. "Acknowledge their loss," advises Samuel. "Move towards them with kindness, don't try and fix it, ask them what they need – and listen."
Complete Article ↪HERE↩!